Enabling the world by making it more accessible
With the support of the following investors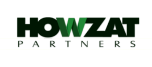 Our vision
Building the world leader in Accessibility and Disability data, and creating products that facilitate life for people with special needs.
More about us:
We started as a B2C accommodation marketplace handiscover.com in 2015 and have now launched both B2B and B2G solutions to help businesses and municipalities to take control and improve their accessibility as well as help them communicate their accessibility to end-users.
Based in Malmö (Sweden) but composed of a very international and remote team, we cover 13 nationalities, are aiming at gender parity and welcome employees being part of our community, i.e. with mobility, visual, hearing or cognitive impairments.
BIG PICTURE
We make a real impact
Over 20% of the world population has some form of disability and is eager as any other consumer to both enjoy a normal daily life or be able to discover the world.
Although lots of progress has been made in terms of accessibility, reality is still far away from perfect. More importantly, information about accessibility is lying far behind, with either lack of or erroneous accessibility data. At Handiscover we are dedicated to mapping the world when it comes to accessibility and provide tools and services to our community to navigate their life.
PEOPLE
Meet our team of experts
Trusted by the following investors
Interested? We're here for you