Accessibility Consulting
Our experts will help you assess or improve your accessibility.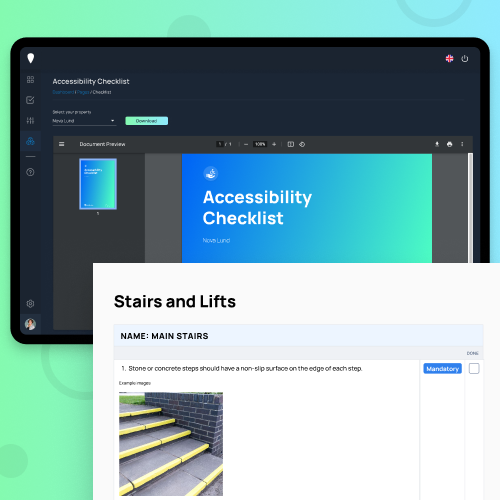 Accessibility improvements
Using our automatically generated checklist, our team helps you prioritize your recommended improvements, define solutions and guide you on which equipment suppliers to use.
MORE INFO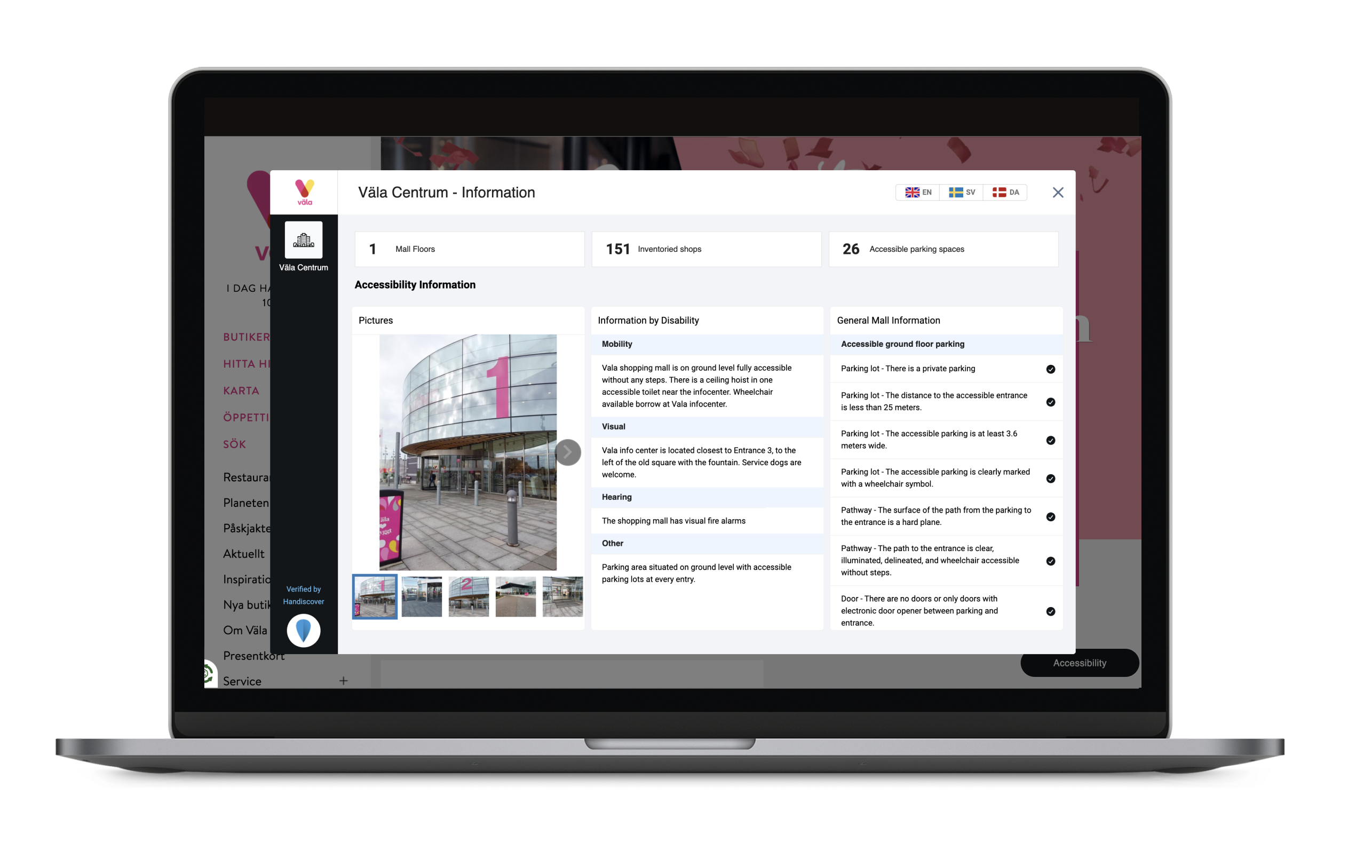 Gather, update, improve
Our inventory team can help you structure and gather your accessibility data, while our experts can guide you on improving your accessibility.
Why does my business need to focus on accessibility?
People with disabilities make up 20% of the population and a large segment of your customer base. More specifically in Europe, there are 120 million people with a disability. 70% of all disabilities are not something you can see. When you provide excellent services with accessibility, you will ultimately scale up your business.
What is the Handiscover Accessibility Management Program?
The Handiscover Accessibility Management Program combines access to an accessibility data management system, a widget to install on your website to communicate your accessibility to your customers, a dashboard to monitor your accessibility data and user data, a checklist to improve your accessibility and basic education on Accessibility and Disability for your staff. Learn about the Handiscover Accessibility Management Program.
How can I log in to the Handiscover Accessibility Management System?
The Handiscover Accessibility Management System is a cloud-based data management system to easily collect and gather granular accessibility data. Once you become our customer and have completed the onboarding process, you will be able to access to the system.
How to log in to Handiscover Accessibility Management System:
Click the top button "Log in" or go to AMS
Enter your username or email with a temporary password that will be sent to your email.
If you want to change the password, go to account settings and enter your email to reset your password.
What is the Widget? How can I use it?
With our Handiscover Accessibility Management System, you can easily collect and gather granular accessibility data, for each building, floor, or room. This information will then be easily displayed on your own website through our easy to install Accessibility widget. The solution is a fast & quick way to show detailed accessibility data that has been previously logged into the Handiscover accessibility system. To get to know more about the price and services, please contact our sales team here.
How to generate the widget:
Log in to Handiscover Accessibility System
Go to Services> Widget generator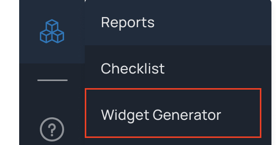 What is the Accessibility Reports and Checklist and where can I find them?
The Accessibility Reports and Checklist are provided with the Handiscover Management program. The checklist is an automatically generated checklist to help you prioritize proposals of measures to improve your accessibility. Accessibility Reports is a complete report showing all the accessibility data gathered.
When you log in to the system, at the left side menu bar, you will see the Accessibility Reports and Checklist.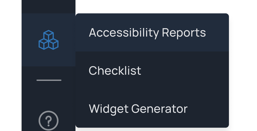 Click the download button and the PDF file will be downloaded on your computer.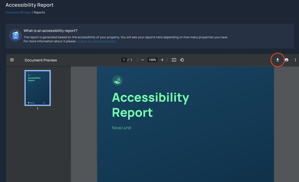 How do I book an Accessibility education workshop?
Accessibility Education will give your staff great tools to better understand accessibility and how to improve it while getting great insights on how to better cater for people with disabilities. To find our more, please book a meeting with our team here.
How does Handiscover Accessibility help me market my accessibility?
We give you access to Content Marketing tips to help you market your accessibility efforts via your marketing channels.
Our Content Creation consulting services can also be used to generate content. This includes guidance and advice specifically on the use of copy, content and hashtags, as well as which platform to promote on and which audiences to target.